Solar Power Gold Coast
Products used
Here at QLD Solar & Lighting we only use top quality premium panels and inverters. All our products have been rated well over in Germany by the well-respected PHOTON Magazine. PHOTON magazine is considered by many in the industry to be the 'Solar Industry's Bible'.
We sell the BEST PERFORMING SOLAR PANELS IN THE WORLD!
Solar Inverters
Chinese Quality – JFY
Click here to read about the JFY Inverter
"Dont buy anything Chinese, you MUST buy german made!"
It has been widely said by many people, who are asked to give their input and advice when a neighbour, friend or family member is considering installing solar. We here, at Qld Solar power Gold Coast and Brisbane can ASSURE you that this IS NOT THE CASE!
The Chinese inverters in the early days were not very brilliant at all. Large failure rates and poor efficiency compared to the German inverters at the time seen them regarded as a terrible investment to include with any new solar sytem being purchased. This is NOT THE CASE now!
It's 2015 now, The Chinese have now sent their Inverters over to Germany to be tested against the best in the world. But after hearing what Joe, from across the road, who had just last week been installed said after you asked him for some advice as you were contemplating installing a system yourself. You wouldn't believe that some of the Chinese made solar products out perform and rate higher than a more expensive European build, would you?!
European Quality – SMA Sunny Boy Inverter (Germany), Power – One Aurora (Italy)
We can argue against the Solar Panel Systems equipment that the Europeans, and Germans in particularly, have pumped out in the last 30+ years. Always have these guys been at the forefront of the industry, and rightly so.
The best and most innovative Solar equipment has come out of  this part of the globe since day one. Although slightly more expensive than the gear coming out of the Asian region, your mind will be at ease, as you can be rest assured you have bought proven quality.
Solar Panels Gold Coast

Our Solar Panels we stock, in 'WAREHOUSE CHOCK-A-BLOCK' full amounts, are always premium quality panels and mostly being Award winning on a International level.
Solar Panel Brisbane – We always keep up to date with what is happening in the industry, and have made it an unwritten policy of ours to always stock the 'Panel that had been rated as #1 in the world by Photon Magazine!'
We are a major dealer of
WINAICO SOLAR PANELS
ZN SHINE PANELS – A Great Choice for solar power gold coast systems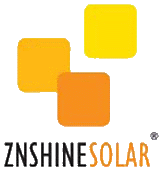 ZN Shine are no longer sold in Australia. Call us if you need a replacement panel.
SERAPHIM SOLAR PANELS – Best panels to use for solar power gold coast
Seraphim Solar Panels are the best panels for Australian conditions – Please click here to read our review about Seraphim Solar Panels
SCHUTTEN SOLAR PANELS 
We are pleased to announce we now have Premium Schutten Solar Panels in stock!
http://www.schutten-solar.com/
LUXEN LUX POWER SOLAR PANELS 
Click here to read about our Luxen Solar Panels
We are proud to anounce the arrival of Luxen Solar panels. These are our current number 1 selling panel! Very impressive performance so far! Built completely using Trina cells.
Solar Warranties
As we do the install on your Solar Panel Systems, we offer a 5 year workmanship warranty on the Install of the job.
Panel efficiency warranties are always 25 or 30 (SERAPHIM) years.
Many of our inverters warranties are 10 years initially now, with  SMA Sunnyboy Inverters having an option for 25 years!